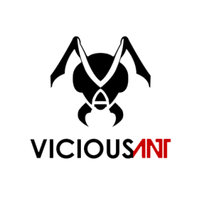 Vicious Ant is an iconic Filipino modder in the high end vaping world. Present for a decade in the vape, Vicious Ant is a modder focused on High End vape.
Several models remain in the memories of the first vapers: the genesis Kraken atomizer, the Valkyrie mod, the iPhone-style Variant Box, the Duke box, the Primo ... The modder Vicious Ant always delights us with his luxurious high end creations.
Out of stock
Vidar 21700 Delrin Black - Vicious Ant
La nouvelle box de Vicious Ant, la VIDAR Box est à la hauteur de la réputation du célèbre modeur phiippin. Des finitions irréprochables, un design élegant et des performances haut de gamme cette boro box électronique High End by Vicious Ant séduit au visuel et convainc à l'usage. 
   Box électronique / Chipset DNA60 by Evolv                                         Simple accu 21700
   Puissance : 1 - 60W