Bridge or Carto atomizers are atomizers that "cannot" work alone. Their vocation is to integrate into already existing systems such as Billet Boxes (Boro Tank) or tanks which accept cartomizers / bridges (Loki Tank, Tell ...).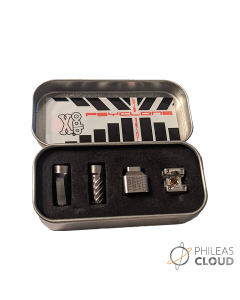 Out of stock
Psyc Bridge - Psyclone Mods
En stock semaine du 20 juillet
Le modeur américain Psyclone Mods s'est fait un nom sur la scène de la vape grâce aux célèbres drippers : le Hadaly et le Citadel. Les nombreux amateurs de ce modeur américain ne seront pas tout à fait en terre étrangère avec ce Boro Bridge doté du plateau de montage - diablement efficace - du Citadel RDA.
   Bridge atomiser                                                Single coil