Boxes and Tubes are above all a story of passion: color, material, chipset or not, design, engraving, rarity ... The criteria for choosing a box vary greatly from one person to another, to each his tastes!
Most moderator electronic boxes use reliable and recognized chipsets on the market: American Evolv chipset (DNA60, DNA75 ...) or the German Dicodes chipset.
Let yourself be seduced!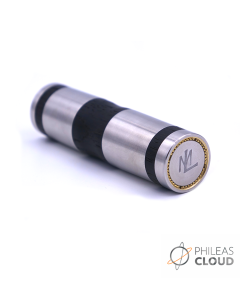 Out of stock
Mod Méca 18650 SS-Morta de Lauransot Mod : un mod mécanique unique conçu et fabriqué en France en acier inoxydable et bois de morta. On apprécie sa qualité de fabrication, l'usage d'un bois d'exception et le caractère unique de chaque pièce produite.
Lors de l'utilisation, le déport de la rondelle hybride doit se situer vers le haut.
   Mod Mécanique                                                Simple accu 18650
  SS/morta Out of stock
Zero Nega V2 BLADE EDITION by Sunbox. A surprising Sunbox powered by the famous Dicodes Extreme v3.
  Electronic Box / Dicodes Extreme V3 Chipset                                      Single battery 18650
  Puissance : 1 - 60W