Boxes and Tubes are above all a story of passion: color, material, chipset or not, design, engraving, rarity ... The criteria for choosing a box vary greatly from one person to another, to each his tastes!
Most moderator electronic boxes use reliable and recognized chipsets on the market: American Evolv chipset (DNA60, DNA75 ...) or the German Dicodes chipset.
Let yourself be seduced!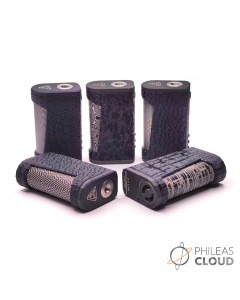 Out of stock
Prisma Prestige DNA75C Box by Elcigart
The Prisma Prestige DNA75C has a small size. It works with a 18650 battery. It is easy to transport and is perfectly suited for daily use. This Prestige version is engraved on the delrin body and the tube.
   Electronic box / Chipset DNA75C by Evolv                                        18650 battery
   Power : 1 - 75W
Out of stock
Vidar 21700 Delrin Black - Vicious Ant
La nouvelle box de Vicious Ant, la VIDAR Box est à la hauteur de la réputation du célèbre modeur phiippin. Des finitions irréprochables, un design élegant et des performances haut de gamme cette boro box électronique High End by Vicious Ant séduit au visuel et convainc à l'usage. 
   Box électronique / Chipset DNA60 by Evolv                                         Simple accu 21700
   Puissance : 1 - 60W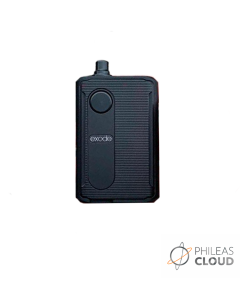 Out of stock
Exode Black Box - 3.14 Mods & l'Atelier. Cette Boro Box embarque un chipset Dicodes V3. Ce choix haut de gamme est à la hauteur du design et des matériaux utilisés pour cette Boro Box made in Suisse. Le tout dans un petit format appréciable aux finitions maîtrisées.